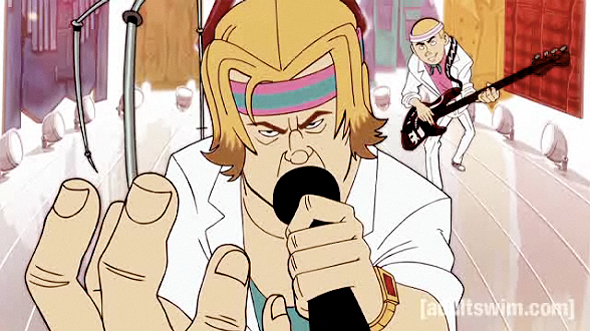 A sneak peek at the new Shallow Gravy EP will be released on August 23rd.…
Doc Hammer gives Adult Swim a confusing chart to aid in understanding his band WEEP. He gives us the hard, touchy, and feely qualities of each album and tells of the pros and cons. "Worn Thin" by WEEP was released in July, followed by "6 Interpretations", a remix album that debuted at Dragon*Con 2010.
Worn Thin, the first full-length from NYC's WEEP, takes their aggressive and firmly pop-structured songs to a place of heightened grandeur. Sweeping choruses, horn-driven verses, and lush production work seamlessly with WEEP's guitar and drum-driven sound. At times the listener is reminded of The Head On The Door-era Cure enjoying the strange bedfellow of Catherine Wheel or Placebo.