The Venture Bros. Pull Out of San Diego Comic-Con During Actors' Strike
The masterminds behind The Venture Bros. have announced their withdrawal from San Diego Comic-Con 2023 due to the ongoing SAG-AFTRA strike. Brace yourself for the grand finale of the animated series, as The Venture Bros. will make a triumphant return with an exciting new movie. Warner Bros. Animation and Adult Swim had originally planned a special appearance by Doc Hammer and Jackson Publick, the dynamic duo behind The Venture Bros., to promote the upcoming film at the event. However, the creators recently took to social media to break the news that they will no longer be attending.
The eagerly anticipated world premiere screening of The Venture Bros.: Radiant is the Blood of the Baboon Heart, scheduled to take place during San Diego Comic-Con 2023, has been hit by this surprise revelation. In an Instagram statement addressed to fans, Doc Hammer shared the rollercoaster of emotions, starting with his disappointment and heartbreak: "I had my tickets to San Diego (which I bought myself), my silly tuxedo ready, bags filled with pins and swag for our awesome fans, all geared up for our movie promotion at Comic-Con. Then… SAG•AFTRA goes on strike. My heart shattered into a million pieces — twice."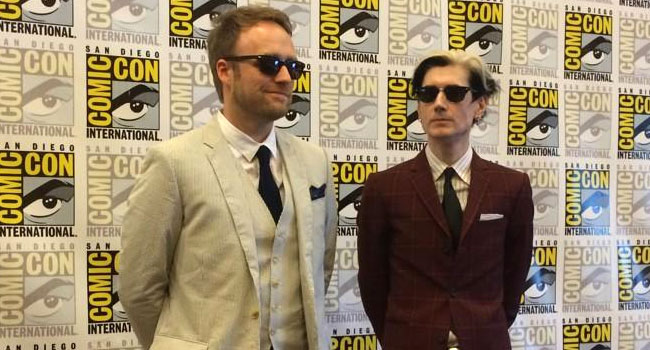 Apologies and Promises: The Venture Bros. Vow to Meet Their Fans Someday!
Hammer's statement further elaborates on his unwavering support for his fellow actors and union: "Standing by my union is not a choice; it's a commitment. When they go on strike, it's a last resort—a painful decision. I cannot just sit back, accept the benefits of their struggle, and watch them bleed, while I have nothing to lose and everything to gain. That's just not right… It's just not… No. But now, everything is at stake… My heart breaks for the third time. This is one of those defining moments in adulthood that reveals your true character. I realized that I am a working person who cares deeply for and stands with my fellow workers."
Hammer's heartfelt message concludes with an assurance to the devoted fans: "We are deeply grateful for all your support. Jackson and I worked tirelessly to create something special just for you. However, we proudly prioritize the bigger picture of our union's cause and have therefore decided to withdraw from Comic Con. We owe you a thousand warm hugs and offer our sincere apologies to anyone who planned to meet us. Rest assured, we will meet someday, and that's a promise. We truly love you."