Top Five Essential episodes of the Venture Bros
There are so many great episodes and tidbits from the Venture Bros show. It's hard to break down and pick only five that we feel are the "Essential" episodes. There are certain episodes of this masterpiece that we always find ourselves returning to time and time again, episodes that capture the very essence of what makes Venture Bros so memorable.
Today, we're thrilled to finally come up with our list of the top five essential episodes. These are the ones we always recommend to fans, whether you're a newcomer to the show or a long-time devotee looking for a refresher.
So, gear up for a thrilling journey as we dive into the Venture universe!
Operation: P.R.O.M. (Season 4 – Episode 16)
Originally Aired November 21, 2010
Let's get this started with one of the most epic season finales of a show ever – "Operation: P.R.O.M." from The Venture Bros. It's seriously top-notch! First off, the animation is absolutely stunning, making it a visual feast for the eyes.
But that's not all – this finale goes all out to give fans a real treat. It brings back some beloved Venture Bros Characters we haven't seen in a while, like Molotov Cocktease, adding to the excitement. And for those who can't get enough of characters like Billy Quizboy and 21, well, they get some serious screen time, and it's just awesome!
I just had to go and find a cool clip from this epic episode. Watch it here on YouTube.
Hate Floats (Season 2 – Episode 2)
Originally Aired July 2, 2006
Hate Floats is the second episode of the second season of The Venture Bros., and it features one of the most iconic moments in the entire series: Brock Samson's fight with an army of clones created by his arch enemy, The Monarch. This episode also introduces several new characters such as Phantom Limb and Professor Impossible, who would go on to become major players in later episodes. It also serves as a great introduction to many aspects of the show's mythology, such as supervillainy and secret organizations like S.P.H.I.N.X..
Return to Spider-Skull Island (Season 1 – Episode 13)
Originally Aired October 30, 2004
Return to Spider-Skull Island is one of the most beloved episodes in all of The Venture Bros., and it marks a major turning point for both Dr. Venture and his sons Hank and Dean. After being forced into exile on Spider-Skull Island by his arch enemy The Monarch, Dr Venture must rely on his sons in order to survive while trying to find a way off the island alive . This episode is filled with exciting action sequences as well as some truly heartfelt moments between Dr Venture and his sons that will leave you feeling emotionally invested in their story arc for seasons to come .
Shadowman 9: In the Cradle of Destiny (Season 3 – Episode 1)
Originally Aired June 1, 2008
Shadowman 9: In the Cradle of Destiny is one of the most memorable episodes from season three of The Venture Bros., and it features one of the show's most iconic villains: Doctor Orpheus . When Dr Orpheus kidnaps Hank and Dean , it's up to Brock Samson , Sergeant Hatred , Shore Leave , Pete White , Billy Quizboy ,and Jefferson Twilight to rescue them . This episode features some amazing action sequences as well as some hilarious banter between its main characters that will make you laugh out loud . It also serves as a great introduction to many aspects of Doctor Orpheus' character which become important later in the series. This is also the first episode produced in 16:9 high definition.
All This And Gargantua-2 (Special 2015)
Originally Aired January 19, 2015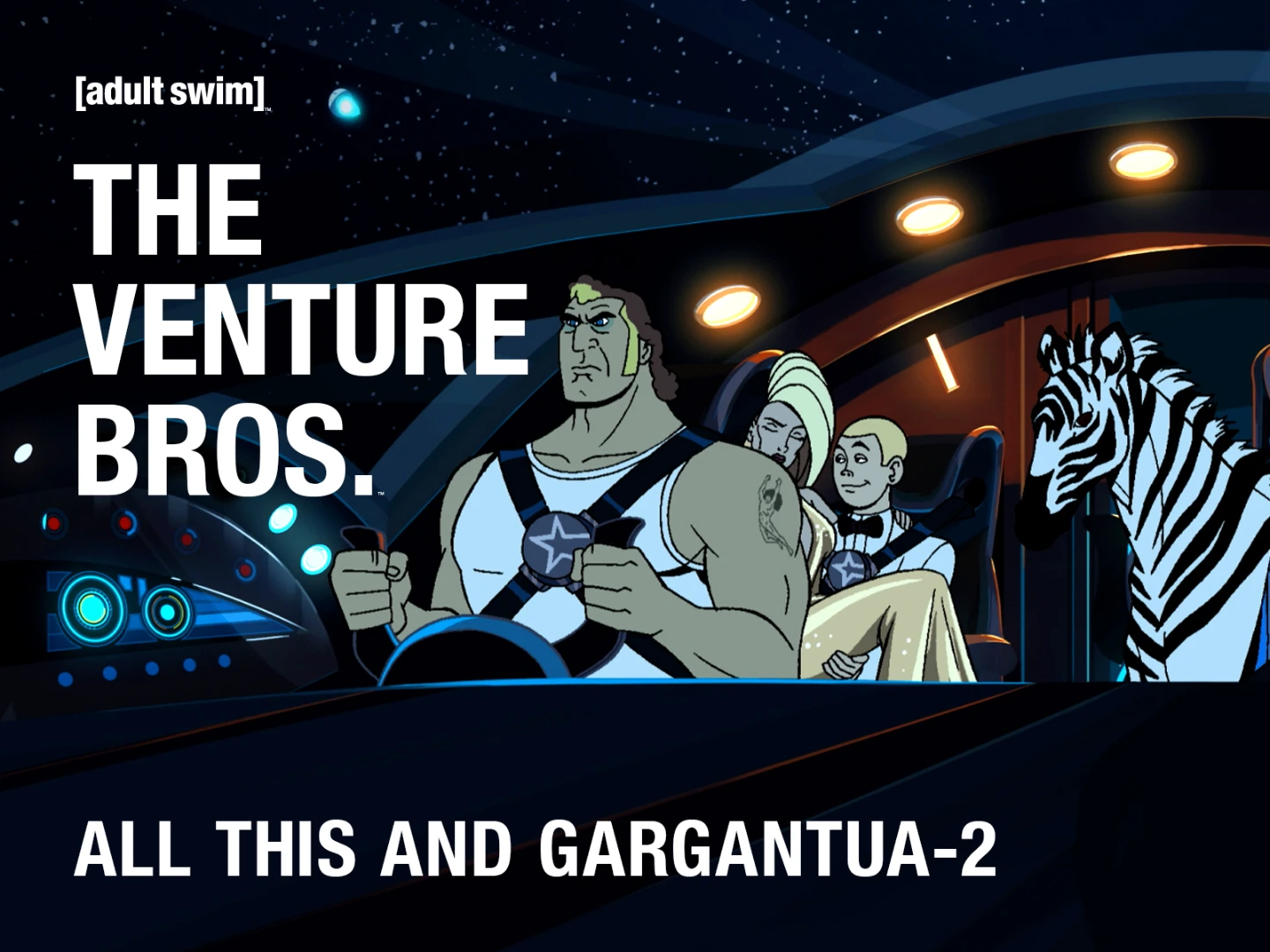 All This And Gargantua-2 is one of the best episodes from season six of The Venture Bros., and it marks an epic conclusion to many storylines that have been building throughout previous seasons . In this episode , Dr Venture finally gets what he has always wanted : A space station called Gargantua-2 ! But things quickly go awry when he discovers that he isn't alone on board : He's accompanied by all his enemies including The Monarch , Doctor Girlfriend , Phantom Limb , Professor Impossible , Sergeant Hatred , Henchman 21 & 24 ! As if that weren't enough drama for one episode there's also an alien invasion ! This thrilling finale will keep you glued to your seat until its very last scene !
Did we get our list of top the Venture Bros episodes right?
When I was writing this I just had to go back and watch some of these episodes again to give me a refresher. We hope this list gives you a little nostalgia to go back and see watch your favorite episode. Let us know if our list hits the mark or we failed to add in some other episodes.
The Venture Bros. has continually delivered captivating storylines and intriguing characters throughout its seasons. From the thrilling action sequences to the humorous banter between characters, and the clever introductions of new players and plot developments, it's no wonder that the show has garnered such a dedicated fanbase.
Stay tuned, as we will be revisiting the Venture universe with more in-depth explorations of your favorite episodes and an insider's look into the making of this iconic series very soon.