Printmouse Group Art Exhibit – March 1st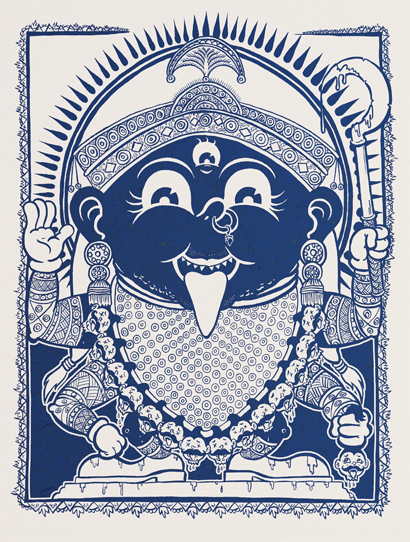 BROOKLYN, NY (RELEASE January 29, 2013) — Bunnycutlet Gallery is pleased to present Printmouse, a group exhibition featuring new silkscreen prints by 23 artists employed at Titmouse, Inc.
Titmouse is an animation studio based in LA and NYC. They develop and produce animated television programming, feature films, music videos, title sequences, commercials and short films. Productions include The Venture Bros, Metalocalypse, China, IL, Superjail!, and Black Dynamite for Adult Swim, Motorcity and Randy Cunningham: 9th Grade Ninja for Disney XD, and the animated episodes of Community for NBC.
In this exhibition, 23 Titmice come together to share their artistic point of view with silkscreen print editions. While their sensibilities vary, they are all commonly influenced by animation, illustration, comic art, and pop culture. Subjects that range from the whimsical to the macabre are explored brilliantly by these talented applied artists, making for an exuberant and multifaceted print-art show.


PRINTMOUSE – Group Art Exhibit
Opening reception – Friday, March 1st, 7-10pm
March 1st, 2013 through March 24th, 2013
CONTRIBUTING ARTISTS
Edward Artinian
Liz Artinian
Keith Conroy
Sachio Cook
Zan Czyzewski
Chrissy Fellmeth
Niko Guardia
Garrett Hagen
Joe Jurewicz
Alexandria Kwan
Shay Lurie
KJ Martinet
Diego Molano
Carly Monardo
Dana Muise
Douglas Einar Olsen
Gabriel Pinto
Kayla Reid
Anneli Strassler
Mark Taihei
Edwin Vazquez
Corwin Herse Woo
Smo
Music/DJ Nithya Rajendran
Sponsored by