Adult Swim Upfront: New Venture Bros. Special Coming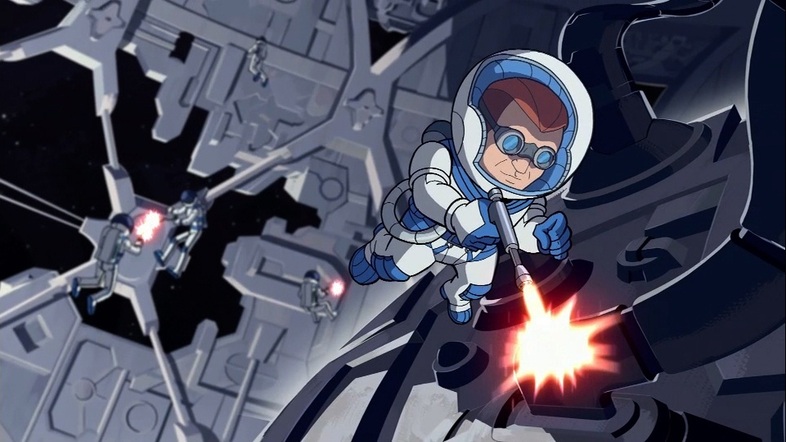 Adult Swim, basic cable's #1 network with young adults for almost a decade, announces a slate of new and returning programming in advance of its annual Upfront event in New York City on May 14, which will feature a scheduled performance by Grammy®-winning hip-hop duo Outkast.
Adult Swim recently expanding its programming into primetime at 8:00 p.m., the network announced that joining the hit series, Rick and Morty, The Boondocks and Childrens Hospital is the Untitled McBrayer/Triumph Sitcom from Robert Smigel, along with pilots from Daniel Stessen, John Krasinski and Jon Glaser. Premiering later this year are the previously announced Mike Tyson Mysteries, Black Jesus and Tim & Eric's Bedtime Stories.
The 2014-2015 programming schedule includes more than 30 new and returning series, pilots and specials.
THE VENTURE BROS. SPECIAL – Space. The final frontier, where no one can hear you scream, revenge is only served cold, and the drinks are comped in the casino. Join the Ventures–and pretty much everyone they've ever crossed paths with–as they rocket to the Gargantua-2 space station for an epic, hour-long adventure that will change the Ventureverse as we know it forever. Created and directed by Jackson Publick and written by Publick and Doc Hammer, both of whom also provide voices for the special, The Venture Bros. Special is being animated by Titmouse, Inc. The half-hour animated special premieres on Adult Swim later this year.
---
Connect with us online! Follow
@VentureBrosBlog
on Twitter and be sure to "
LIKE
" us on
Facebook
for the latest in
Venture Bros.
news! [
Venture Bros. Blog
]
---
Phantom Spaceman
---