Venture Bros. Nighttime Screening at Comic-Con 2015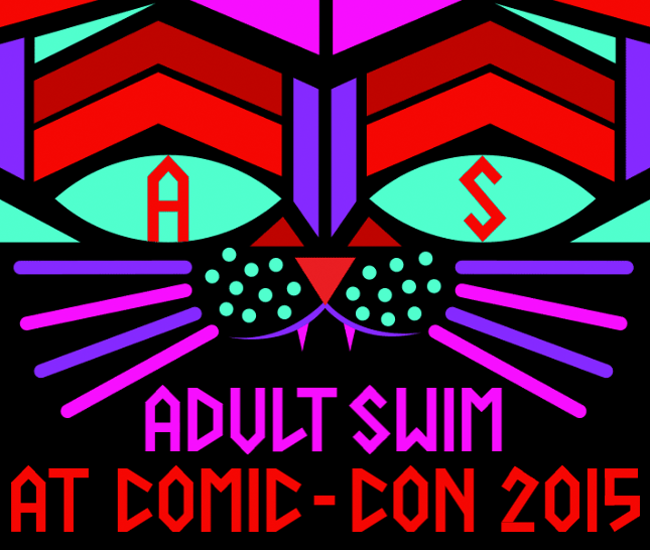 Adult Swim has released a schedule of their San Diego Comic-Con panels and events, noticeably missing from the lineup is the Venture Bros. panel with co-creators Jackson Publick and Doc Hammer. Adult Swim has confirmed there will not be a Venture Bros. panel at this year's event.
In lieu of a Venture Bros. Panel, fans can attend a Nighttime Screening of All This and Gargantua-2 on July 9th. Come cuddle up with us under the stars and check out upcoming shows from Adult Swim. Blankets, pillows, slankets, blillows, and chairs welcome.
THINGS YOU'VE NEVER / RARELY SEEN
Featuring Adult Swim specials, never-before-seen pilots, an early look at Mike Tyson Mysteries, The Venture Bros., Squidbillies, and more. JULY 9 8:30‑10PM

VENTURE BROS. "ALL THIS AND GARGANTUA-2″ SYNOPSIS
Space. The final frontier, where no one can hear you scream, revenge is only served cold, and the drinks are comped in the casino. Join the Ventures–and pretty much everyone they've ever crossed paths with–as they rocket to the Gargantua-2 space station for an epic, hour-long adventure that will change the Ventureverse as we know it forever. Created and directed by Jackson Publick and written by Publick and Doc Hammer, both of whom also provide voices for the special, The Venture Bros. Special is being animated by Titmouse, Inc.
Venture Bros. Space Special Trailer
---
Connect with us online! Follow
@VentureBrosBlog
on Twitter and be sure to "
LIKE
" us on
Facebook
for the latest in
Venture Bros.
news! [
Venture Bros. Blog
]