Journal of Venture Studies – Win Venture Bros. Animation Art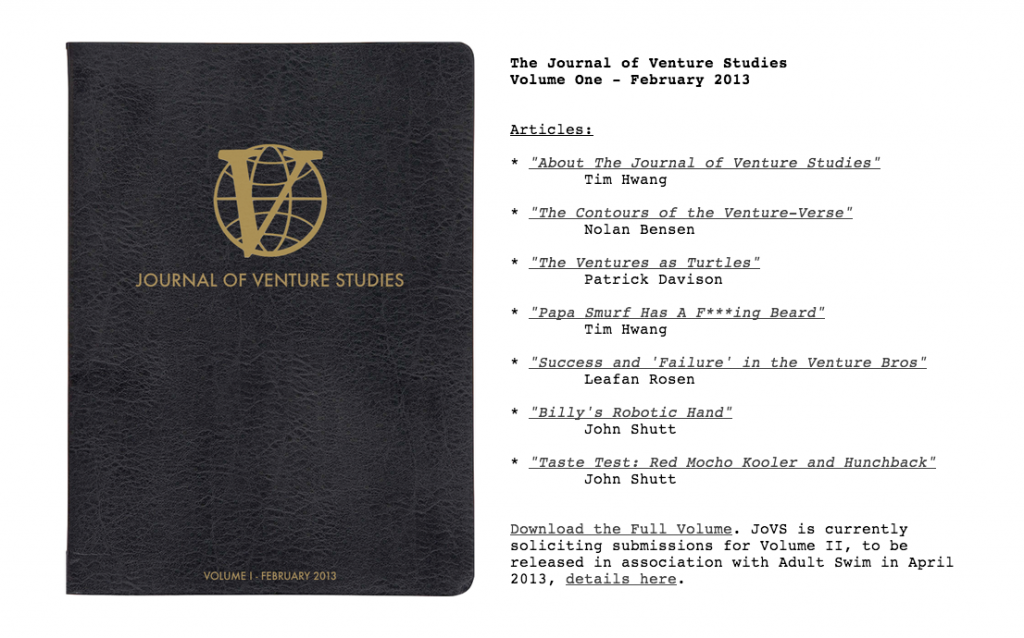 So here's something with Venture written all over it – a fan-made website featuring scholarly papers on The Venture Bros. They're asking for submissions too! Submit your research proposals to Journal of Venture Studies for a chance to receive an original animation art from Venture Bros. Season 4! Deadline is Thursday, March 14, 2013! Get crackin!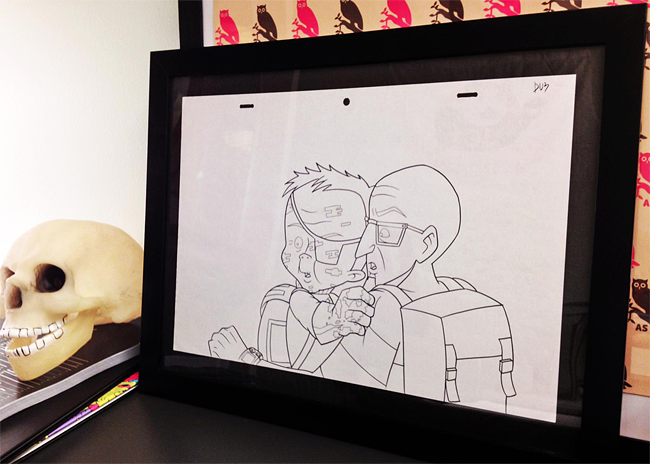 Connect with us online! Follow @VentureBrosBlog on Twitter and be sure to "LIKE" us on Facebook for the latest in Venture Bros. news!
[
Venture Bros. Blog
]