JG Thirlwell's Manorexia Live – June 23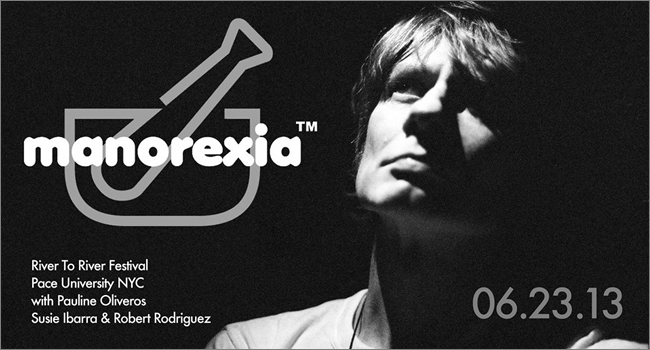 JG Thirlwell's Manorexia play a FREE concert this Sunday June 23 2013 on a triple bill with Pauline Oliveros and Susie Ibarra & Robert Rodriguez. Manorexia will be premiering a new arrangement of "Plastic Island In The Pacific." Part of The New York Electronic Art Festival, presented by Harvestworks and River to River Festival.
Tomorrow night's bill comprises of 3 set with Pauline Oliveros, Susie Ibarra & Robert Rodriguez, and JG Thirlwell's Manorexia.
TOMORROW'S SCHEDULE
7.30 Pauline Oliveros
8.10 Susie Ibarra and Robert Rodrigues
9.00 JG Thirlwell's Manorexia.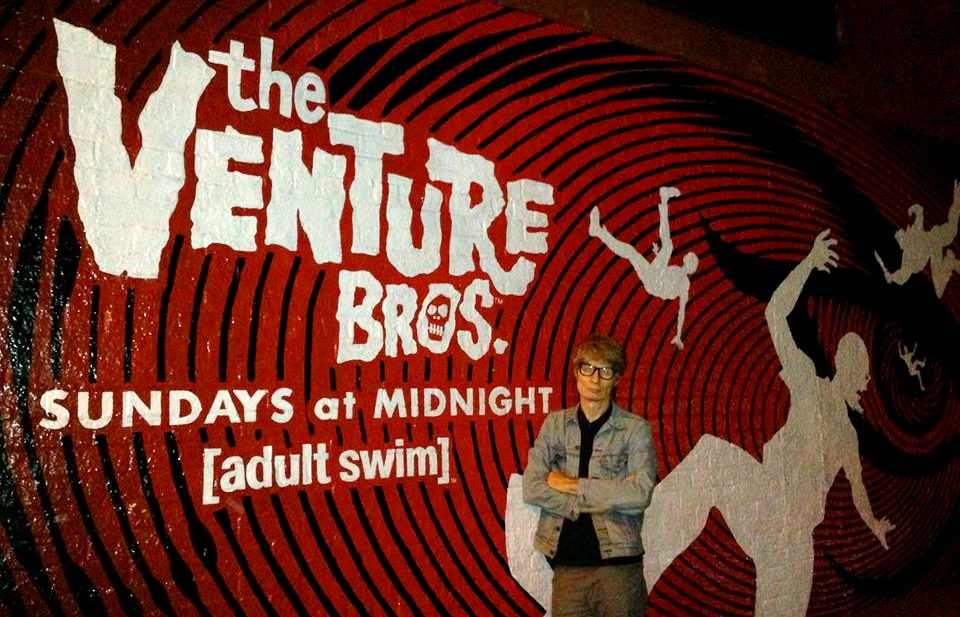 JG THIRLWELL – THE MANOREXIA PROJECT
Manorexia is the experimental instrumental project of JG Thirlwell, a composer, producer, and performer based in Brooklyn NY. Manorexia was conceived by the composer in the year 2000 as an electronic and sample based project exploring a spatial quality non-existent in the composer's other work. Arrangements of some Manorexia compositions for string quartet with percussion and laptop have been performed since 2006 in Russia, New York City, and London. Manorexia has played at All Tomorrow's Parties, The Whitney Museum, Bang on a Can Marathon, and Brainwaves Festival. In 2010, an album representing the first wave of chamber arrangements was released by Tzadik.
JG Thirlwell was born in Melbourne, Australia, where he studied art at Melbourne State College for two years before moving to London in 1978. After working with experimental group Nurse With Wound, Thirlwell started making his own records in 1980, initially releasing them on his own Self Immolation label. He was inspired by the post-punk explosion of creativity in the UK that engendered the accessibility of DIY, as well as the writings of John Cage and systems music, among other things. He relocated to New York in 1983 where he still lives and works today.
He completed Dinoflagellate Blooms, and released it as a double disc consisting of a CD plus a DVD with the album in 5.1 surround sound. The surround version was inspired by, and was an extension of his works in multi-channel sound installation. Begun in Berlin in 2005 and completed in 2011, the album was recorded at the composer's Self Immolation Studios in Brooklyn, and the 5.1 mixes were made at Harvestworks Studio with Paul Geluso.
For more information about this artist: foetus.org
---
Connect with us online! Follow
@VentureBrosBlog
on Twitter and be sure to "
LIKE
" us on
Facebook
for the latest in
Venture Bros.
news! [
Venture Bros. Blog
]