Venture Bros. Season 6 Premiere at Cinemaworld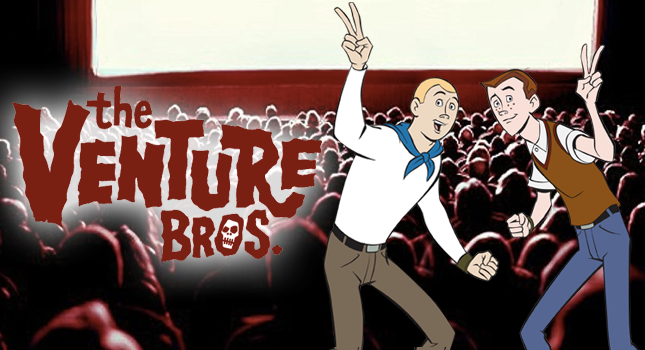 Join the biggest Venture Bros. fans in Florida for a special, exclusive early preview of Season 6 at Cinemaworld of Melbourne, Florida. Brought to you by Adult Swim, Famous Faces & Funnies, and Space Coast Nerd Fest. Attendees will receive free posters and the first 50 will receive a Venture Bros. t-shirt. Free Fresca while supplies last.
Watch The Venture Bros. Season Six Trailer
Launched on Adult Swim in August 2004, The Venture Bros. is an inspired spoof of 1960s action cartoon shows such as "Johnny Quest." The animated series follows the bizarre misadventures of the Venture family, which includes world-renowned Dr. Venture, his dimwitted sons Hank and Dean as well as Brock Samson, their bodyguard assigned by the government to keep an eye on the family who is then promptly forgotten by the Feds.
Will you be attending this event? Sound off in the comments below!
---
Connect with us online! Follow
@VentureBrosBlog
on Twitter and be sure to "
LIKE
" us on
Facebook
for the latest in
Venture Bros.
news! [
Venture Bros. Blog
]