Venture Bros. Season 6 Premiere Party at Alamo Drafthouse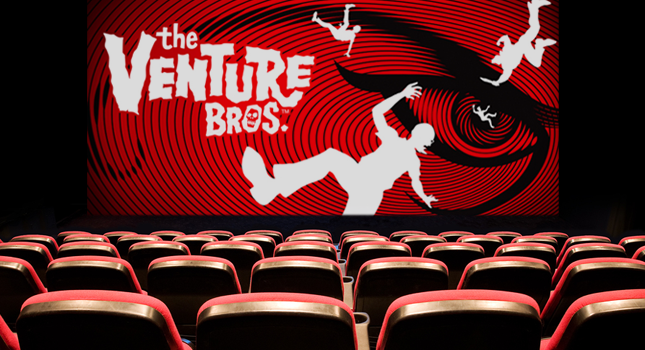 Alamo Drafthouse and Adult Swim are teaming up to celebrate an occasion that only rolls around every 18 or 22 months – a new season of The Venture Bros., Jackson Publick and Doc Hammer's ongoing examination of failure and body-slimming speed suits.
Alamo Drafthouse will be hosting The Venture Bros. Season 6 Premiere Party in Austin, Texas on Sunday, January 31!
Before screening the Season Six premiere, audience members will have the chance to vote on a fan favorite episode, which you'll all watch on the big screen. Plus, Adult Swim is providing shirts for the first 50 guests to arrive and a limited edition poster to every single guest! They'll also have awesome prizes for our costume contest before the show, so start planning your outfit now.
To reserve your seat at this free screening in advance, you may buy a $5 voucher good towards any food or beverage purchases at the screening. Visit the Alamo Drafthouse for details!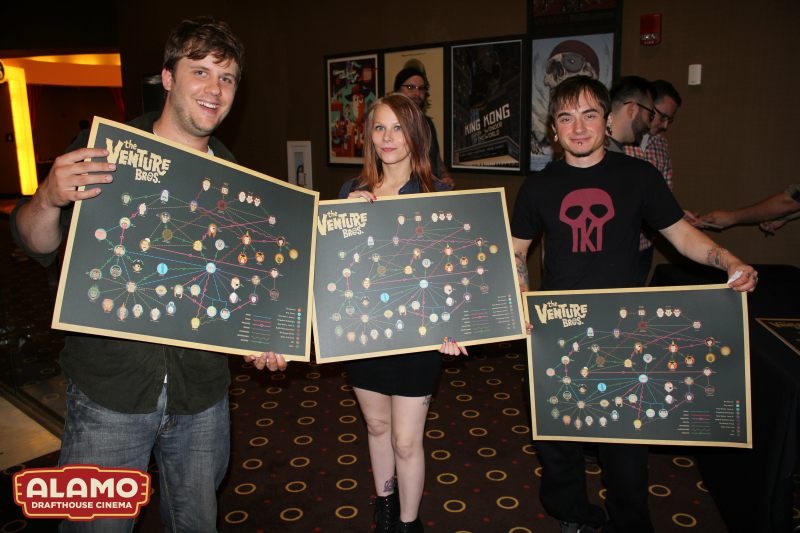 Watch The Venture Bros. Season Six Trailer
Launched on Adult Swim in August 2004, The Venture Bros. is an inspired spoof of 1960s action cartoon shows such as "Johnny Quest." The animated series follows the bizarre misadventures of the Venture family, which includes world-renowned Dr. Venture, his dimwitted sons Hank and Dean as well as Brock Samson, their bodyguard assigned by the government to keep an eye on the family who is then promptly forgotten by the Feds.
Will you be attending this event? Sound off in the comments below!
---
Connect with us online! Follow
@VentureBrosBlog
on Twitter and be sure to "
LIKE
" us on
Facebook
for the latest in
Venture Bros.
news! [
Venture Bros. Blog
]