Music of The Venture Bros. Volume Two Announced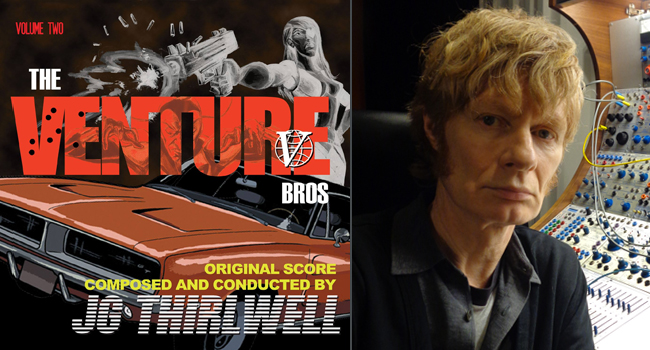 The wait is over! We are thrilled to announce the long-awaited release of the second volume of JG Thirlwell's soundtracks to The Venture Bros.
The album "Music Of The Venture Bros Volume Two" is released on Thirlwell's Ectopic Ents label in an arrangement with Adult Swim / Williams Street Records, and is available NOW on CD and vinyl (and on digital services soon).
The CD version contains 16 tracks and there are 13 tracks on the vinyl LP version. The vinyl also comes with a download code so the buyer may obtain the full album digitally.
The album is available NOW exclusively from the Foetus Shoppe and will be in retail stores on June 3 2016, distributed by Virtual thru Sony Red.
Go to the Foetus Shoppe at www.foetus.org now to hear previews and purchase your own copy!