The Journal of Venture Studies Volume Two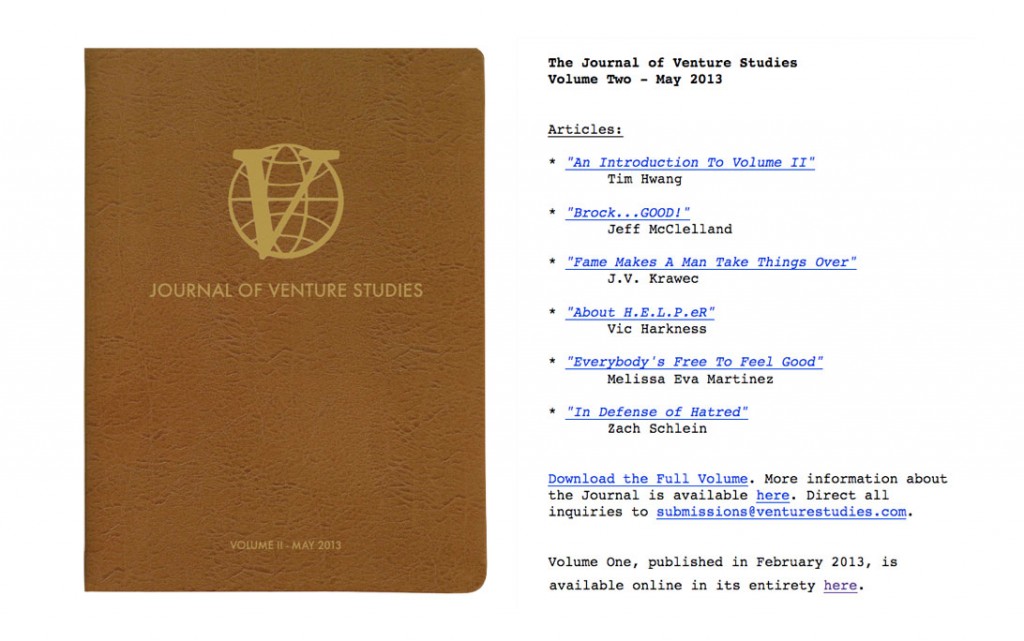 Since the publication of JoVS Volume I in February 2013, the field of Venture Studies is burgeoning. This volume focuses on the latest developments from leading thinkers in the space. The second volume includes of scholarly Venture Bros. essays by Tim Hwang, Jeff McClelland, J.V. Krawec, Vic Harkness, Melissa Eva Martinez, and Zach Schlein. Click on the links below for in-depth treatises on sexuality in the Venture-verse, why Sgt. Hatred's prominence is acceptable and what it means to be H.E.L.P.eR.
---
Connect with us online! Follow
@VentureBrosBlog
on Twitter and be sure to "
LIKE
" us on
Facebook
for the latest in
Venture Bros.
news! [
Venture Bros. Blog
]