Hank Bucks Revealed, VB Shirts Coming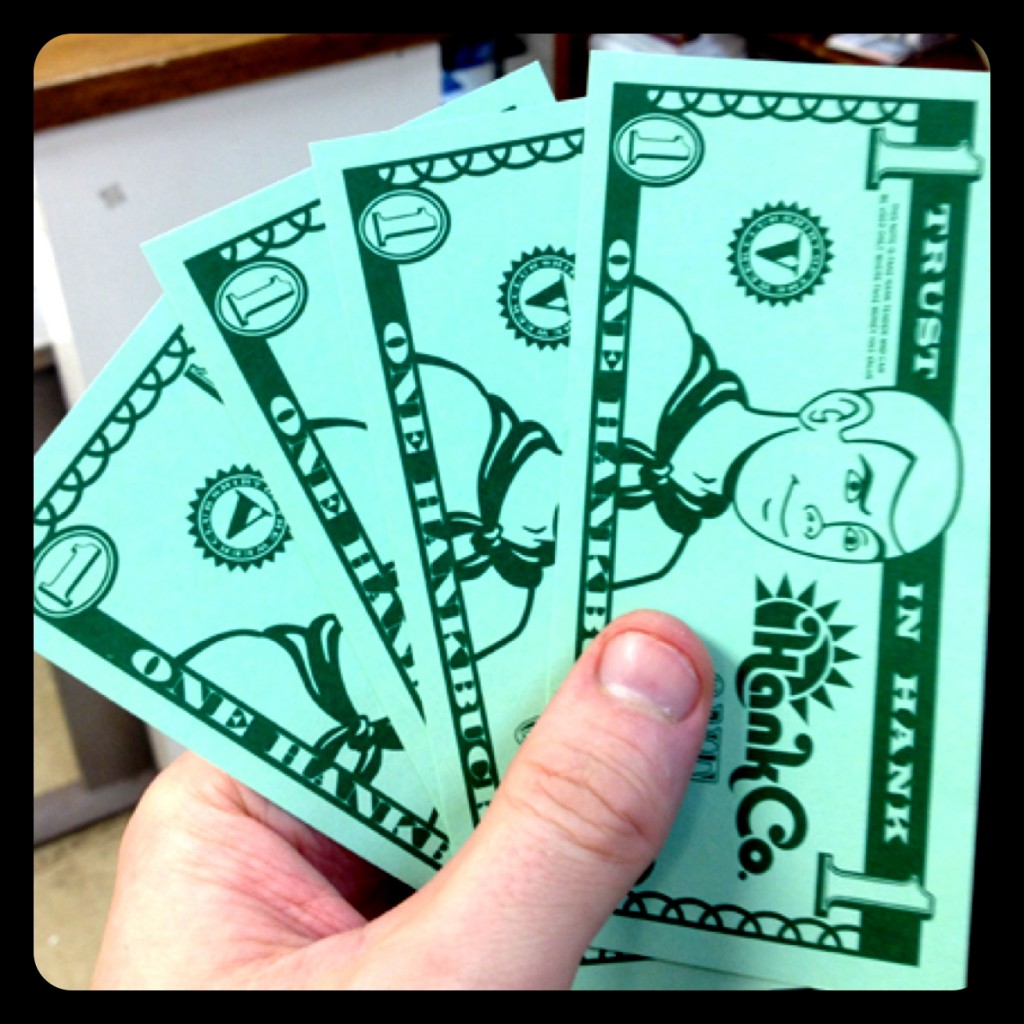 Revealed via Jackson Publick's twitter profile is an image of Hank Bucks! For fans who have subscribed or placed an order with AstroBase Go's Amazing Shirt of the Week Club will receive one dollar in HankCo. Hank Bucks with each shirt.
What are Hank Bucks?
Hank Bucks! What are Hank Bucks? It's fake money with Hank's face on it, and it may someday be redeemable for merchandise, prizes, or whatever! – Jackson Publick
Hank Bucks?! Where is my shirt?
According to Jackson Publick, shirts are coming super-soon! Shirt Club shirts are made to order and due to the overwhelming response, orders had to be triple-checked to ensure customer satisfaction. Venture Bros shirts will be arriving soon in custom envelopes, carefully inserted with Hank Bucks.
Have you ordered this week's shirt yet? Check out Macaulay Culkin sporting the Destiny shirt!
Monarch: They don't use photos of Macaulay Culkin as money on the outside either!



---
Connect with us online! Follow
@VentureBrosBlog
on Twitter and be sure to "
LIKE
" us on
Facebook
for the latest in
Venture Bros.
news! [
Venture Bros. Blog
]