"Bot Seeks Bot" Now Available for Download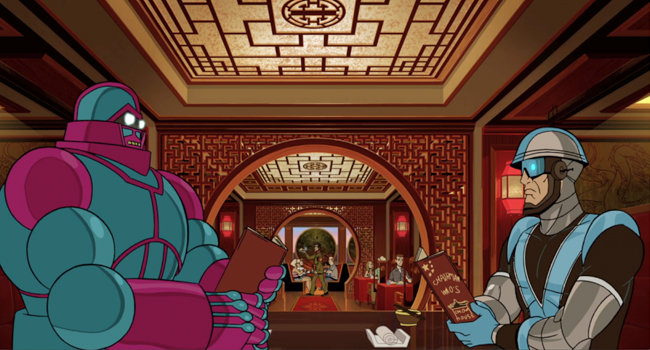 The new Venture Bros episode, Bot Seeks Bot, is now available for download from digital retailers, iTunes, Amazon, Sony Entertainment, and Xbox Live. The episode is $2.99, 22 minutes long and accessible to users within the United States only. Click the links below to download the episode!
Synopsis
Brock and the O.S.I. launch a bold and bizarre surveillance mission against one of the Council of 13's top members. But the mission takes a turn for the worse when Doc and Billy get caught up in the super-villain crossfire.
Season 5
The fifth season of The Venture Bros. picks up moments after the stunning climax of season 4 and hits the ground running for a season of globe-trotting adventure and stay-at-home suspense. But no matter where it runs—from the steamy jungles of Central America, to the sparkling sands of the Greek Islands, to the seedy back alleys of Tangier, to the jagged cliffs of By-Golly Gulch—the Venture family can't escape the treachery of enemies old, new, and within.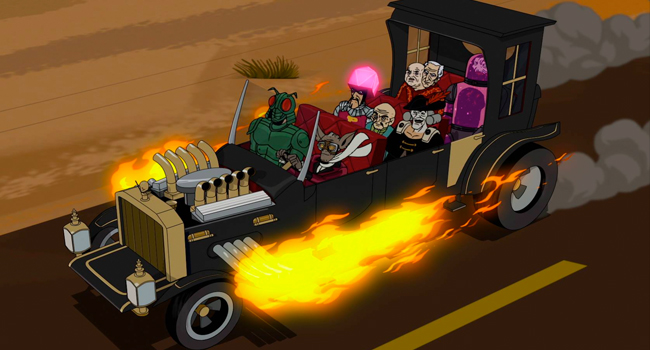 ---
---
VENTURE BROS. SNEAK PEEK VIDEO
Hatred is clearly not invited to this dress-up party.
Source: Adult Swim


---
Connect with us online! Follow
@VentureBrosBlog
on Twitter and be sure to "
LIKE
" us on
Facebook
for the latest in
Venture Bros.
news! [
Venture Bros. Blog
]