VB Shirt (of the Week) Club / Henchman 21 Contest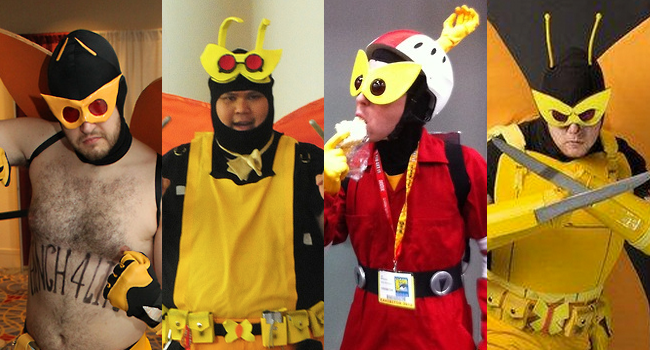 Jackson Publick announced that a Henchman 21 costume contest will be held at the Venture Bros Panel at San Diego Comic-Con. The winner of the costume contest will get to model the last Venture Bros. Shirt Club design this season and receive other prizes.
This season's shirt club models include Doc Hammer, James Urbaniak, Michael Sinterniklaas, Macaulay Culkin, Wyatt Cenac, Paget Brewster, Seth Green, and Jackson Publick himself.
On his Publick Nuissance blog on Tumblr, Jackson outlines the costume contest rules and details. To participate in the Henchman 21 Costume Contest, fans must dress as a version of Henchman 21 and be in attendance at the Venture Brothers panel on Friday, July 19th at Indigo Ballroom – Hilton San Diego Bayfront.
Wanna model the last Venture Bros. Shirt Club design? Suit up and we'll see you at Comic-Con!
VB SHIRT (of the Week) CLUB HENCHMAN 21 CONTEST DETAILS!!!
HOW WOULD YOU LIKE TO BE THE NEXT SHIRT CLUB MODEL?!
HERE'S HOW YOU MIGHT BE ABLE TO DO THAT: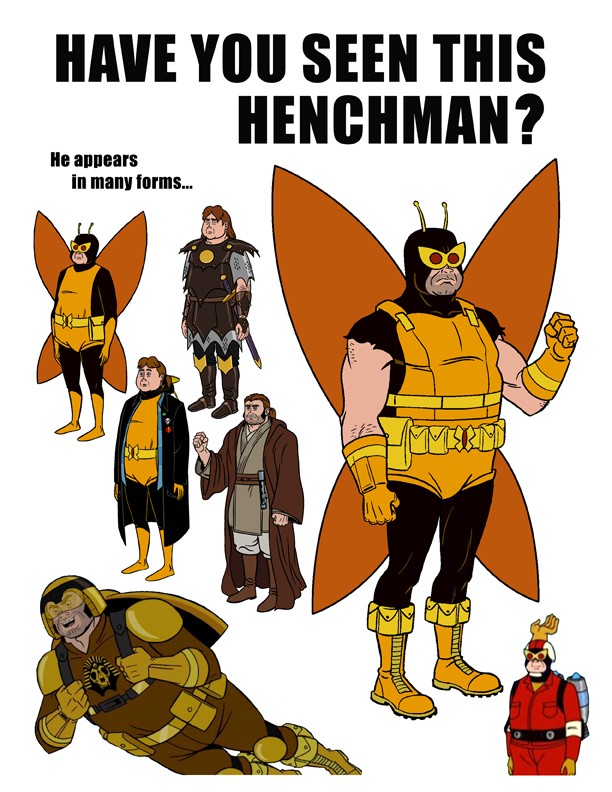 1. Dress up as Henchman 21.
2. Go to our Venture Bros. panel at San Diego Comic Con on Friday.
(12:15pm – Indigo Ballroom – Hilton San Diego Bayfront)
3. We will call all the Henchmen 21s up at the end of our panel to judge the best costume. Our judgement will be capricious and final.
WHAT YOU WIN IF YOU WIN:
The winner will have his/her photo taken wearing (or, most likely, holding) the final VB Shirt Club shirt of the season. Your photo will go live on our ordering page at midnight Sunday night, July 21st, and all of your friends will instantly be super-jealous. You'll also get to keep the shirt we hand you. Or another one just like it, but in your size.
Maybe there will be some other prizes, too. Maybe even some for the runners up and stuff. We don't know, we're making this up as we go. Whatever they are, they'll probably be things you like.
We're trying to work with the SDCC and adultswim staff to make sure anyone dressed as Henchman 21 will get in to our panel and get a seat. We can't exactly promise it—the lines get long, things get weird at Comic Con—but I swear we're working on it.
RULES:
You can dress as any iteration of Henchman 21 (aka Gary/aka The Viceroy/aka Jake Cutter/aka Jet Girl/aka SPHINX Commander/etc.). EXCEPT normal, out-of-costume Gary. Because that's just a chubby dude in big shorts with a pony tail. I mean, you can try it… I'm not gonna rain on your parade if that's what you're really into. But you are totally not gonna win, and the chances of you even talking your way past the door people are markedly slim.
You must be willing to have your picture taken and smeared all over our website. You don't have to let us tell everyone your name, though, if you don't want to (say, if you played hooky from work, or you have super-strict religious parents who think Comic Con is demonic or something. No questions asked!)
…Hope we see you there!
We Love You,
JP