Venture Bros. Season 2 on Netflix Instant Streaming
Last year, popular Cartoon Network and Adult Swim shows were made available on Netflix Instant streaming. The Adult Swim selection included first seasons of Robot Chicken, Aqua Teen Hunger Force, The Boondocks and Childrens Hospital, Metalocalypes and The Venture Brothers.
Released today, The Venture Bros. Season 2 has been added to the service! Subscribers can watch 13 episodes from Season Two, including the Season Opener, Powerless in the Face of Death, which picks up after the untimely deaths of Hank and Dean Venture. Watch online at the link below or stream it right your TV via Xbox, Wii, PS3 and other devices.
We are delighted by this news and look forward to more seasons in the future! Be sure to rate this title and share with your friends on Netflix.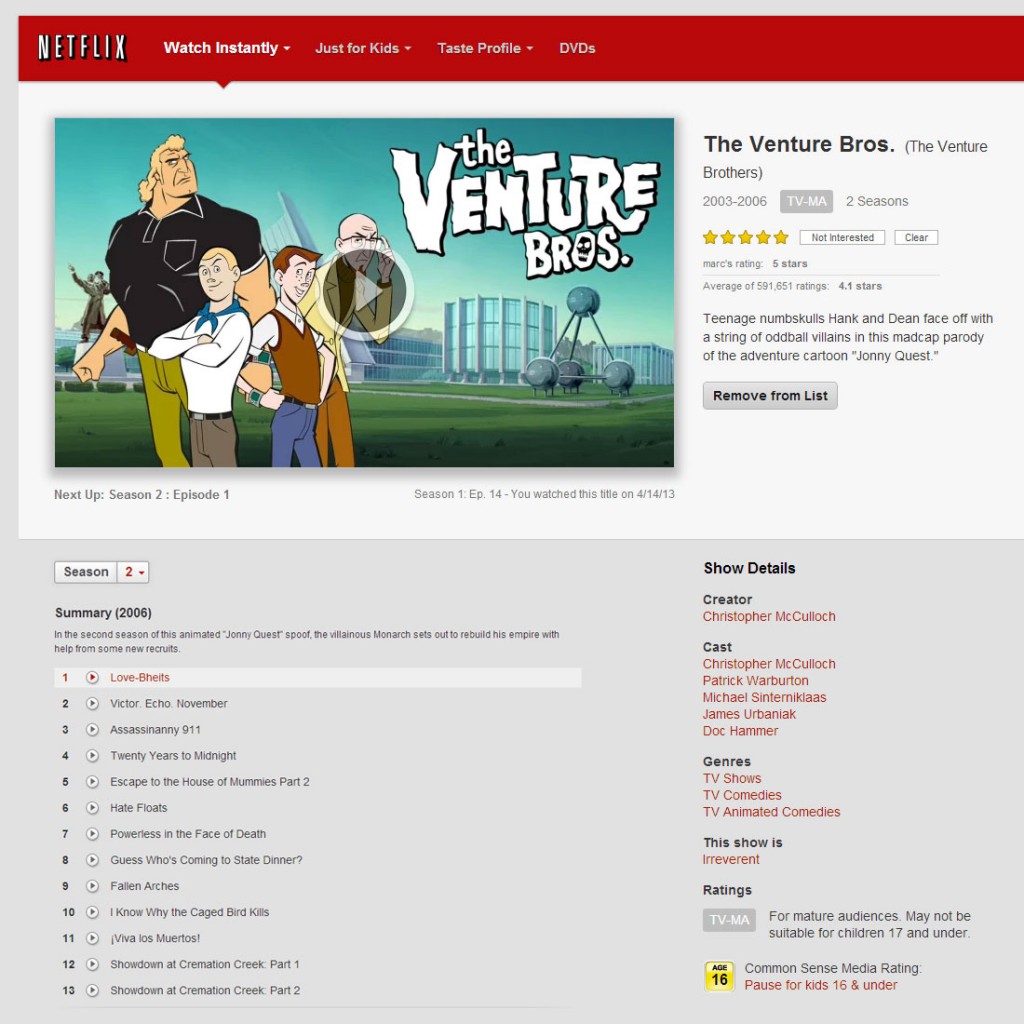 Connect with us online! Follow @VentureBrosBlog on Twitter and be sure to "LIKE" us on Facebook for the latest in Venture Bros. news!
[
Venture Bros. Blog
]