Venture Brothers 'Ventech Tower' Production Art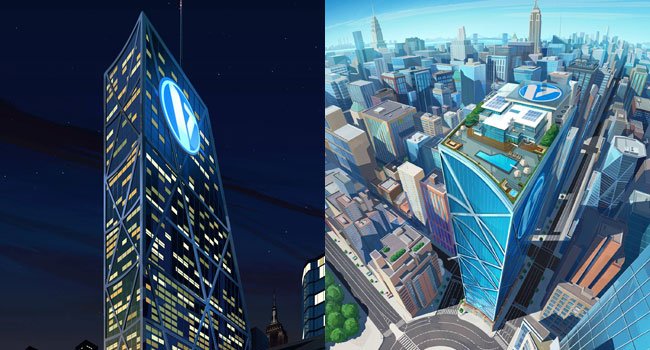 The Ventures make a triumphant return in Season 6! And with new money comes a swanky new home in New York City! Released on Adult Swim's Facebook page is beautiful production art of Ventech Tower, the most technologically advanced skyscraper in the nation. Background art shows the aerial and ground views of the building in Columbus Circle.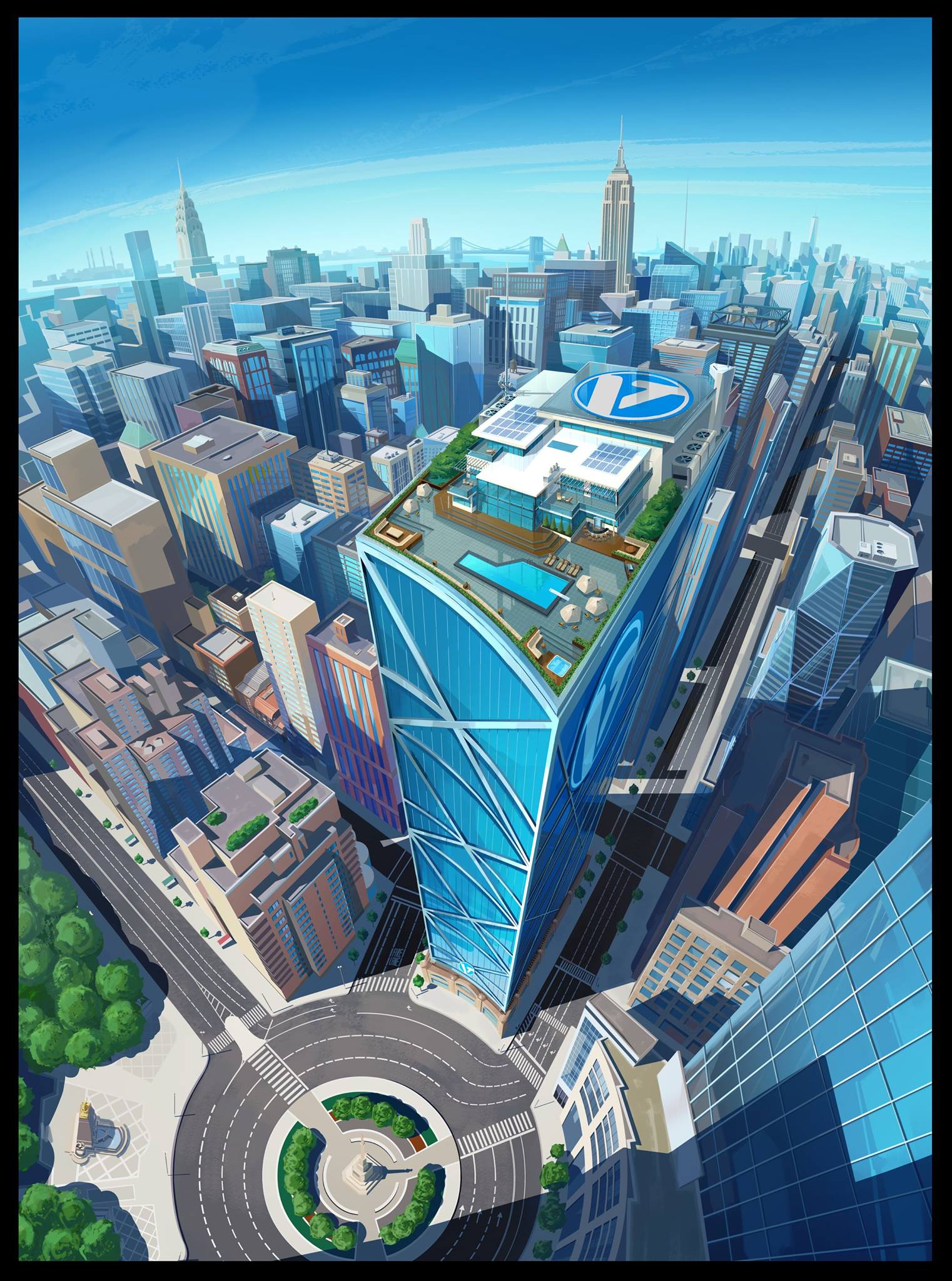 Perfectly situated in the heart of New York City, Season 6 of The Venture Bros. is a billionaire's dream come true, offering the discerning buyer top-of-the-line drama and panoramic danger in every direction. Super-scientists, bring your loofah! Relax and unwind from a long day in the lab in your luxurious, spa-like, master bath, where floor-to-ceiling windows offer spectacular views of approaching enemies from every direction. This 8 episode, 3 BR, 2 BA stunner comes with its own dedicated robot, plus servants' quarters for live-in bodyguard.