Venture Bros. Season 5 Premiere Moved to June 2nd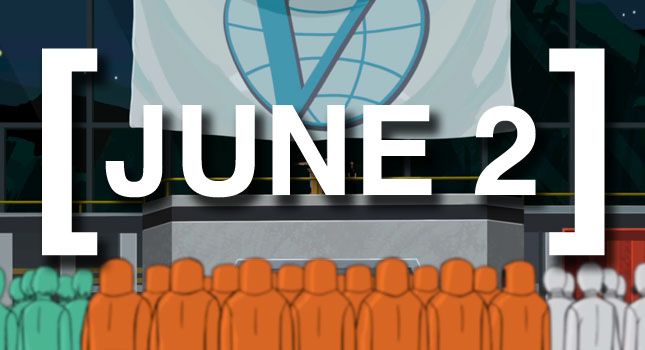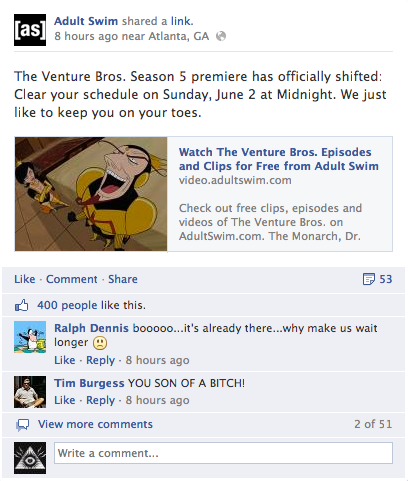 Adult Swim has moved the Venture Bros. Season 5 premiere to June 2nd at midnight, delaying the show's return by two weeks. The network posted the announcement yesterday evening on Facebook and on Twitter, saying "The Venture Bros. Season 5 premiere has officially shifted: Clear your schedule on Sunday, June 2 at Midnight. We just like to keep you on your toes."
The added wait is disappointing news but many fans shared their support and excitement for the upcoming season in the comments section of the announcement. The appeal of the Venture Brothers has always been the depth of the characters and the strength of the writing, a few extra weeks won't kill anybody and fans know it's gonna be well worth the wait.
What can fans expect this coming season? According to series creator, Jackson Publick, the Venture Brothers Season 5 premiere will be an hour long episode and actors J.K. Simmons, Larry Murphy, Paget Brewster, John Hodgman, Wyatt Cenac, Tim Meadows, Gillian Jacobs, Bill Hader and Kate McKinnon will lend their voices to new and returning characters.
"It's going to be a great season. The crew in every department of the production really stepped up their game (and new crew members brought new game)–the show's never looked or sounded better. And as writers, Doc and I hit a really great, confident stride that, I think, combines some of the best qualities of seasons past with a uniquely season 5 freshness. A good mix of new characters and old (some of which haven't been seen in quite a while), high adventure in exotic locations and internal strife on the home front. You will like it!" says Jackson Publick.
Season 5 of the Venture Bros. premieres Sunday, June 2nd at midnight on Adult Swim. Check local listings in your area. For the latest schedule updates, follow @AdultSwim on Twitter or visit their Schedule Page online.

Venture Bros. Season 5 "Go V Deep" Promo:
[nggallery id=96]
Connect with us online! Follow @VentureBrosBlog on Twitter and be sure to "LIKE" us on Facebook for the latest in Venture Bros. news!
[
Venture Bros. Blog
]